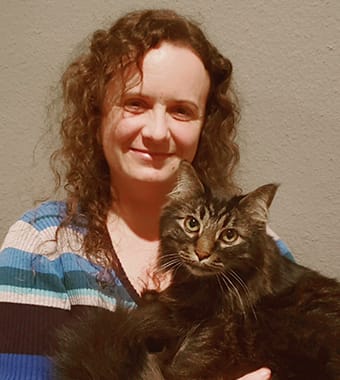 Dr. Chelsea Hinson
My first pet, a dog named Sarah, was my best friend for 16 years. She was the one I turned to when sad, scared, or just needing comfort. This gave me an understanding of the connections people can have with their pets from a young age, and drove me to pursue veterinary medicine. I wanted to pursue this dream in order to advocate for the animals in need and give people quality time with their pets.
I'm happy to have achieved my dream and honored to help your pets. I enjoy working with our clients to ensure the pets they love are treated with kindness, compassion, and respect.
I'm from Hohenwald, TN and graduated from St. George's School of Veterinary Medicine. When I am at home I enjoy spending time with my dogs and cats. I also enjoy biking, hiking, and gardening.